Idea
We thought of a different approach to outsourcing. What if there were a sales agency where clients were treated like the closest people? Nobody recommends suspicious quality to the nearest and dearest.
What if number one responsibility of our employees were giving a sincere care and attentive service to resolve client's business problems? At NexGen Design we are driven by the new generation business attitude. Communications are our main power. Our direct responsibility is to understand clients' "pain" and give it a proper "treatment".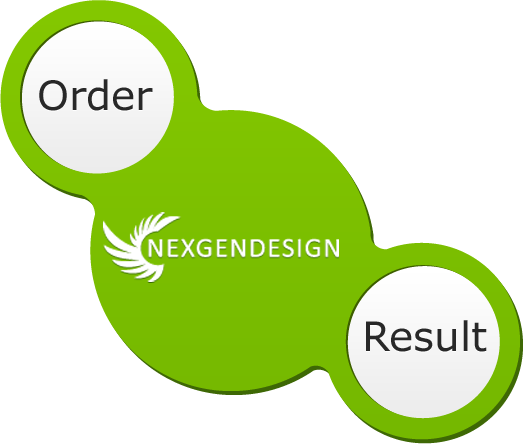 You don't need to be experienced in IT outsourcing, software development, Web and Mobile technologies. It is our job to match your requirements with the most suitable technological solutions.
"Business is the most successful and profitable when all the people are in the right places and know their job. Businessmen shouldn't spend hours surfing Internet to study programming and technologies. Instead, they can just come to us, share their vision and ideas and we will accompany them through the whole project, from a general idea to a final update." That is what we say to our clients.
NexGen Design cooperates with teams specializing in various areas of IT and programming such as Design, Web & Mobile development, Marketing and Sales. We only work with trustworthy small and middle sized development teams that can fully dedicate their attention, time, energy and minds to your project. With a solid professional background and reasonable price strategy, they have enough opportunities to provide their services at the proper level. We interact as their internal Sales & Marketing department that results in close connection and awareness. Just contact us to find out how we can help you.